Image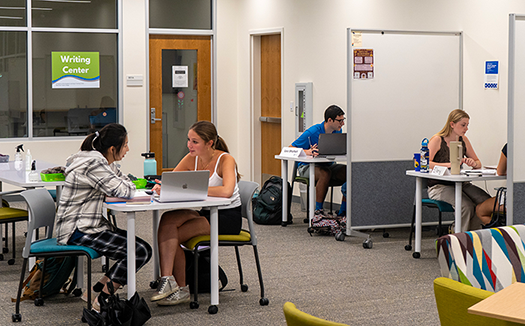 Meet one-on-one with a peer tutor to review class concepts, work practice problems, ask questions, and get support. Peer tutors have excelled in the courses they tutor and have been trained to use a variety of strategies to support different learning needs. Both in-person and virtual appointments are available through the Penji app. 
Students seeking tutoring are expected to abide by the Academic Learning & Tutoring Center's Learning Community Expectations. 
All in-person appointments take place in the ALTC Learning Studio, located in the basement of Howard-Tilton Memorial Library, Suite B01.
Learn More
If you are diagnosed with COVID, or other infectious disease, please contact your tutor immediately to reschedule or move your appointment online.
Quick Links